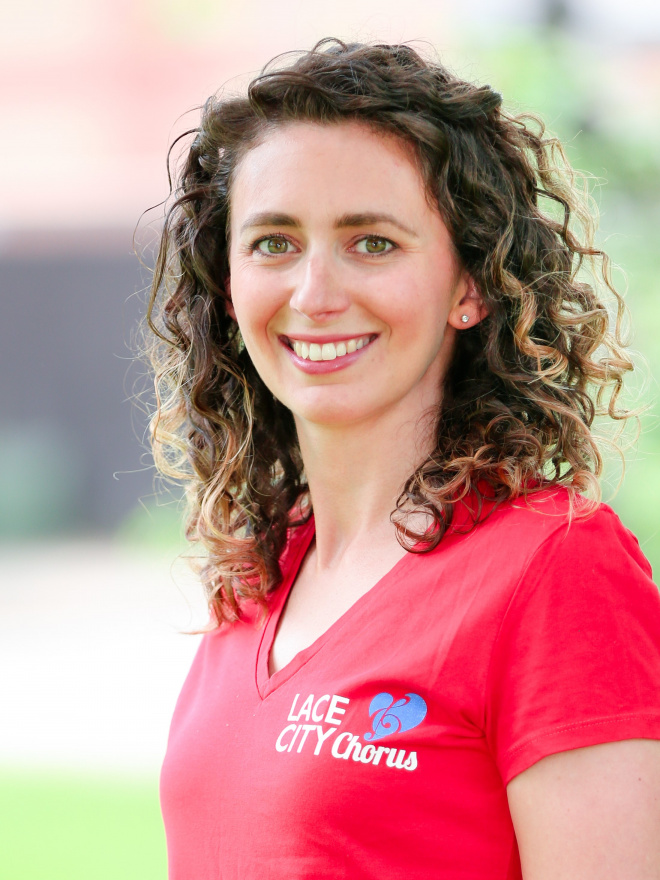 Music Director
Having been appointed as Interim Music Director .in May 2020, Ellie accepted the role permanently in April 2021.
Ellie has been a member of Lace City Chorus since the age of 14. She was introduced to barbershop by her school teacher, and former Lace City director Glenn Chaney. 
She has a huge amount of experience and talent and has achieved great things both regionally and internationally. She has an impressive track record of quartet success and is a previous Rising Star champion, regional gold medalist and has earned a top 15 International placement. She has competed as a member of Lace City, winning six gold medals and competing internationally.
Ellie has recently been appointed as a member of the Region 31 faculty in recognition of her many skills and talents.