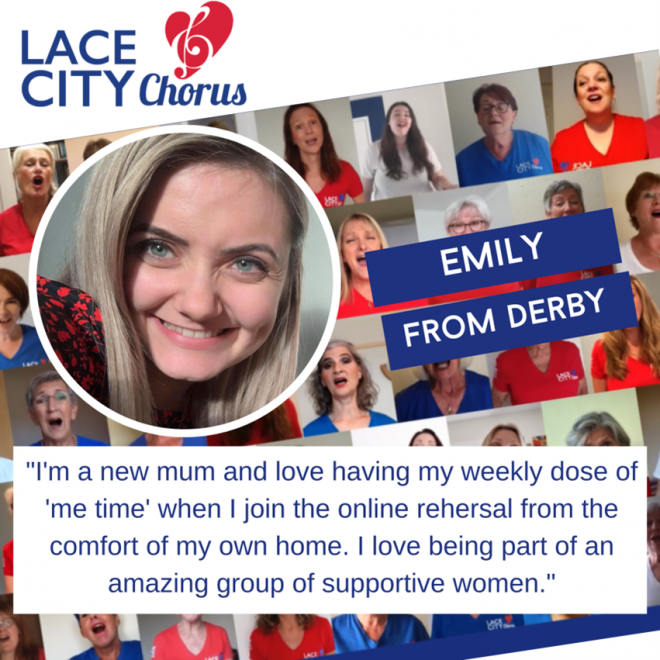 Name: Emily
Age: 28
What do you spend your days doing? I'm a new mum so my days are currently spent feeding, changing and entertaining my beautiful daughter. When my maternity leave finished I will return to work in the NHS at Royal Derby Hospital.
How long have you been a member? 6 years 
How did you join? Ellie (our interim director) set up a work place choir and within weeks I was hooked. I was hungry to do more so started a Lace City singing course and have never looked back. 
Favourite memory with Lace City Chorus? I have so many. This group of women enrich my life in so many ways. My favourite memory has to be 17 December 2018 when my now husband proposed to me on stage during our Christmas show. I had no idea that the chorus had been secretly planning it and I feel so privileged that I got to share such a special moment with my chorus family, and 500 people in the audience.
Why do you sing? Because it feels amazing. I've always loved singing but Lace City Chorus was my first experience of proper singing. I've learnt so much!