by

EMILY JOHNSON

Jun 19, 2017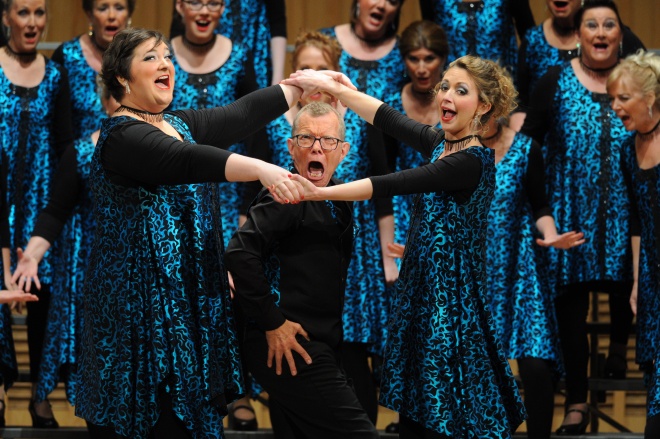 Celebrations all round as the chorus celebrate winning gold at the Sweet Adelines Region 31 competition in Newcastle.
Glenn Chaney, Director of Lace City Chorus, is delighted that the chorus will now compete in the world championship in St Louis in Missouri.
He said:  "I couldn't be more proud of the chorus, not only for the championship winning performance but also for the way every singer committed to the preparation. It is a huge privilege to direct this amazing group of fabulous women."
At the national championship, the women performed 'I have dreamed' from hit musical The King and I and jazz hit 'I Got Rhythm' composed by George Gershwin which incorporated colourful choreography including director Glenn being dragged across the floor.
The chorus were marked by a panel of judges against 17 other competitors where they received the gold medal and two trophies for sound and showmanship.
Emily Dunn, one of the gold-medallist performers, said: "There are no words to explain how I felt when they announced that we had won. I shed tears of joy and happiness that together we had achieved greatness. The chorus is like a family and I am so proud that together we achieved our goal."
Lace City have previously competed internationally in Detroit, Calgary, Nashville and most recently Las Vegas
---