by

LOUISE V SCULL

Jun 16, 2022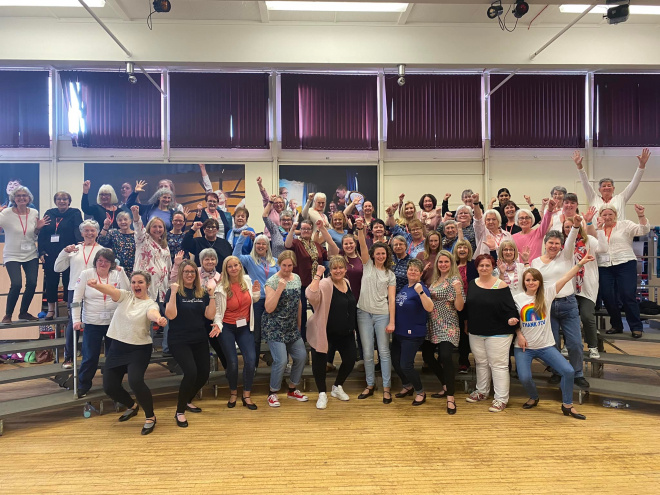 Lace City Chorus is inviting women of all ages and backgrounds to join them to Sing This Summer.  Girls aged 14yrs and upwards are also welcome to attend.  Come along and learn the chart topping song 'Hold My Hand' by Jess Glynne in 4 part acappella harmony.  It doesn't matter whether you have any singing experience, or even if you think you can't sing.  This is a brilliant opportunity to come and have fun and experience the joy of singing in harmony with a large, friendly chorus.
Sing This Summer takes place on Wednesday 13th July and Wednesday 20th July from 7.15pm – 9pm in Colonal Frank Seely Academy Hall, Calverton, Nottinghamshire, NG14 6JZ.  You'll be provided with music, learning materials and support to help you get the most out of the experience.   To register click here to fill out a quick online form.  Then pay just £10 when you turn up.  It's as simple as that.
If you have any questions before you register, please contact [email protected]tychorus.org.  Otherwise just click the link above to register.
If you love to sing, even if it's just in the shower, then why not challenge yourself to try something new.   We promise you won't regret it!
---